TRADE TEMPLATE
NEW TEAM:
PLAYER > CONTRACT/REWORKED > RFA/UFA STATUS
IF Prior Team paying part of player Contract post as follows
PRIOR TEAM
PLAYER > CONTRACT PAYMENT
Page 2 of 2 •

1, 2

The one way to fix the playoffs is move it back one week and there wont be as many starters being benched during our championship. Do it football so why not here
_________________

Ballbasherz

Premium Member






_________________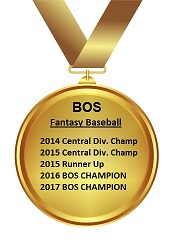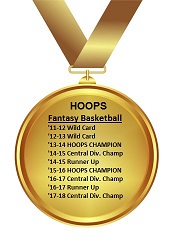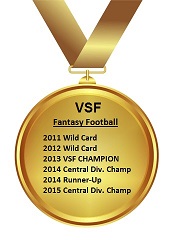 DmanofGod1

Premium Member






I also agree with moving the championship up a week

jimmym91

Dedicated Member






What if the Championship was two weeks, though?

That week before, and then the final?

Or do you guys feel that there is just too much unpredictability in that last week to make it mostly honest?

I would vote for a 2 week final WITH the ability to switch out guys on the sunday before the last week, so that way depth has a factor. Ie, having that decent lil SP on AAA to replace Harvey who is being held out for the final week.
Just like the World Series, you get 7 games (days) to be better than your opponent. I would not vote for a two week championship, especially since the entire season is based off of one week matchups as well.

Just move it up a week to help give a truer matchup of talent. As much of best on best as we can get while still not ending the season a month in advance.

jimmym91

Dedicated Member






That's a fair point.

I dig it.
Having a 2 week championship defeats the purpose of moving it back a week.
_________________

Ballbasherz

Premium Member






Yeah, you're right.

Moved up Championship, leave Draft Picks alone for now. 

Seems like that's the consensus.
My Idea was just that, i really just wanted to get your thoughts, not something I think we we do, sine we dont have a tanking problem but i had some time on my hand and want to see what you guys thought.

As for pushing up the playoffs am also down with that.
remember my sept call-up rule change opening up the roster was most to help playoff team that have had a long season run have some help in the playoff push. but we can push up the playoffs, but top team can still get cold. we all know going into the season that SEPT is a son of a Bitch and you best be prepared.

But when Yahoo opens I'll post the playoff week option that we are given and we can make a quick vote on which we want. that not a big deal.
_________________

HELLFISH

Premium Member






I like the idea of shortening the season by a week.
_________________

nostratimus

Premium Member






Page 2 of 2 •

1, 2

---
Permissions in this forum:
You
cannot
reply to topics in this forum