TRADE TEMPLATE
NEW TEAM:
PLAYER > CONTRACT/REWORKED > RFA/UFA STATUS
IF Prior Team paying part of player Contract post as follows
PRIOR TEAM
PLAYER > CONTRACT PAYMENT

One week before playoffs and our playoff teams appear set.

While Rocky Mtn can tie me in record if he beats TJ and I lose to LA, I have to think that my point differential is too much to overcome.

The same goes for TB/NY in their potential tie.

GB and AKR are firmly entrenched in their positions.

Looking like GB vs AKR will decide the 1 seed, with the loser playing me next week, and the winner going on to play NY.
Tie-Breaker is division record. NY needs to win or Tampa needs to lose for NY to advance. East was deemed the weakest division, but that is the division that kicked my butt all year...

_________________
2018 - B.O.S. CHAMPION
2018 - B.O.S. MANAGER OF THE YEAR

OWNER OF 4 OF THE TOP 10 MLB PROSPECTS

ericdm70

Premium Member






Mark and I would both be 4-2 if he wins and I lose, so then it goes to points, right??
Should be a good playoffs.  I think i have the depth to win it this year.

Go Nick Foles!!!!!!
_________________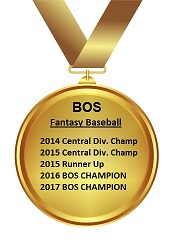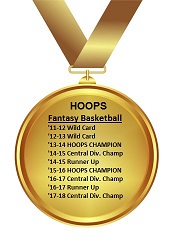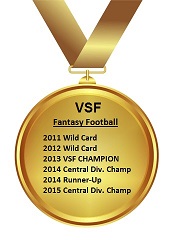 DmanofGod1

Premium Member






Oh gosh, don't remind of that mistake!!

Had Foles on a 0/1 or 0/2 contract but just couldn't bring myself to cut someone else when I needed a spot.

Ugh!!
I wanted GB in RD 1, but figured in order to win this thing, I'd eventually have to face Akron anyway, so best to do it now and see if I make the Bowl or not.

GL this week gents.


Similar topics
---
Permissions in this forum:
You
cannot
reply to topics in this forum